Slain schoolteacher Stephanie Scott sent a final email to a tour bus company in the hours before she was allegedly murdered, as more details emerge over how her body was found.
Police discovered the burned remains of a body, believed to be Ms Scott's, late on Friday afternoon.
The body was found just metres from a track in Cocoparra National Park. Police were reportedly led into the bushland by the mother and brother of the man accused of Scott's murder.
It is believed the family of the accused used the national park as a regular camping spot.
The discovery came five days after the popular English and drama teacher went missing and followed an increasingly desperate search by friends, family and police.
The man, a 24-year-old cleaner at the school at which Ms Scott taught, is believed to have gone camping in the same national park, about 70km from Ms Scott's home town of Leeton.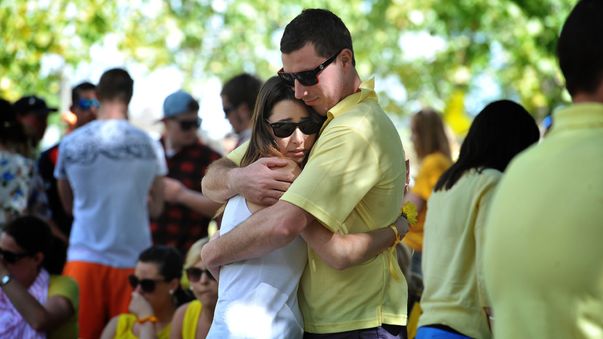 Aaron Leeson-Woolley during the Mountford park service. (AAP)
Ms Scott's body is set to undergo forensic testing in a Sydney morgue and will be formally identified today or tomorrow.
A source said police believe Ms Scott was dead before she reached the bushland.
Friends and family gathered yesterday for a ceremony, on the day she was due to be married.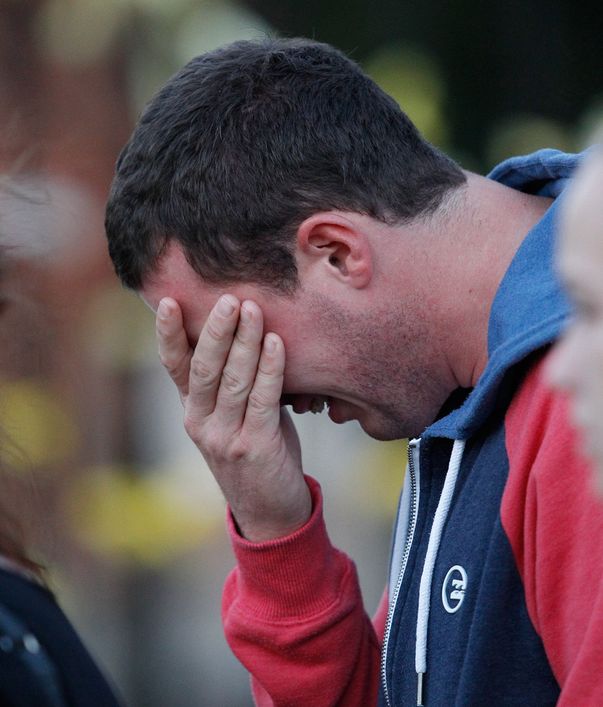 Aaron Leeson-Woolley at the scene of one of the shrines. (AAP)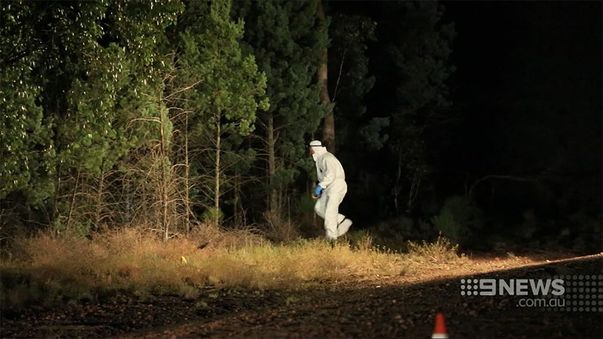 Police searching bushland. (9NEWS)
Her fiance Aaron Leeson-Woolley was unable to speak at the memorial, but was supported by friends as he released a bunch of yellow balloons into the sky.
As friends, family and complete strangers descended on the picnic dressed in yellow on Saturday, her family sought some comfort knowing they had found "Scotty".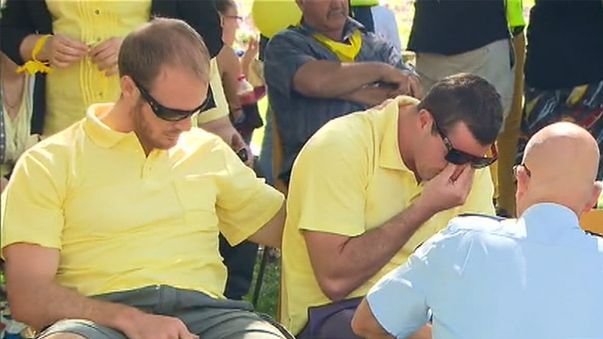 Aaron Leeson-Woolley, supported by mates and family. (9NEWS)
"Unfortunately she was taken away from us for a short time but now we have her back and we will restore her dignity," her father Robert Scott vowed.
"That is most important to our family and it will also assist those of us to deal with this tragedy."
Standing with his wife and Ms Scott's mother, Merrilyn, and siblings, Mr Scott spoke with composure as he asked Leeton to hold on to the memory of his "bubbly, bright, fun-loving" daughter.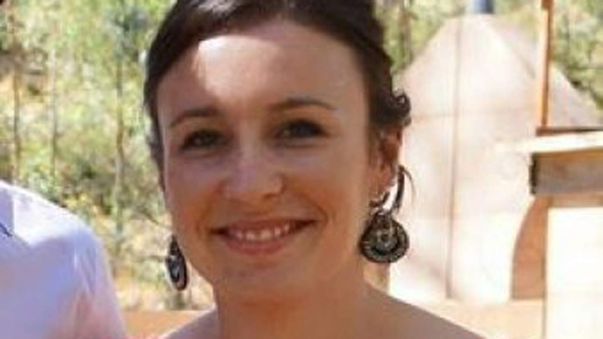 Stephanie Scott
"Tragedies happen, we can't change that, we can't deal with it any better than we have," he said.
"We do know we had a great girl and we are going to continue to remember her for what she was."
Mr Scott was touched by the reports of residents hanging their wedding dresses on their front doors on Saturday in respect for his daughter.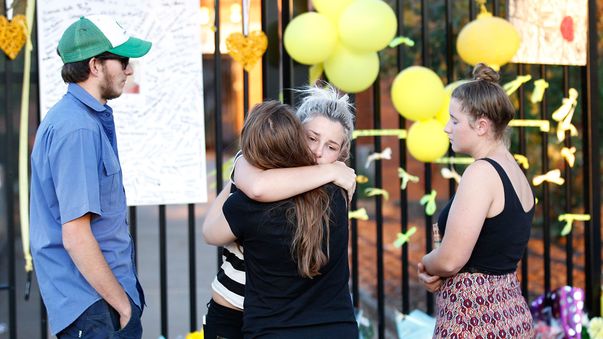 A shrine outside Leeton High School. (AAP)
Among the crowd were students, present and former, including Matt Murphy, who had Scott as a year 11 English teacher.
"She was probably the nicest lady you've ever met," said.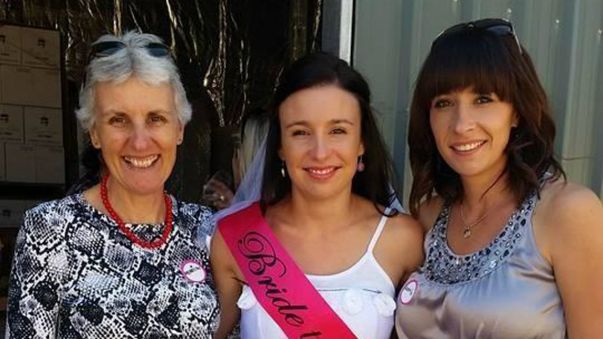 An image posted to social media by Stephanie Scott's sister Robyn Scott. (Facebook)
The poignant memorial came after police found a gasoline can on Friday alongside an iPad – believed to belong to Ms Scott – after a search of a irrigation canal outside of town.
With AAP.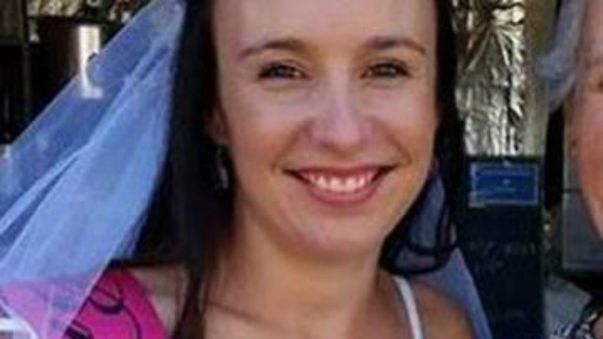 Stephanie Scott. (Supplied)
source: 9news.com.au